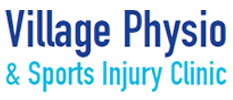 Acupuncture
Please ensure you have eaten something before your acupuncture session.

Acupuncturist Didsbury
We are physiotherapists that are also trained in the practice of acupuncture. We are licensed with Manchester City Council to practice at this clinic and all practitioners are members of the Acupuncture Association of Chartered Physiotherapists (AACP).
Intended benefits of treatment:
Reduction of pain
Alleviation of muscle spasm and tension
Facilitation of the healing process
Induction of local and general relaxation
Promotion of general well being
Improvement of sleep pattern
Please look at our acupuncture consent form here: Download
Western Medical Concept
We use the Western Medical Concept (WMC) of acupuncture which also means we have an understanding of traditional Chinese medical approach (TCM). Acupuncture can be used to treat all sorts of conditions; in fact it is easier to list conditions acupuncture can't treat. Predominantly at this clinic we treat musculo-skeletal conditions, including tight and painful muscles whether due to training or injury. Acupuncture is often used with acute problems to help reduce swelling and stimulate the release of your own natural pain relieving chemicals. Treatment of osteoarthritic knees and chronic tennis elbow ( lateral epicondylitis) also proves very effective.
Part of holistic therapy
Acupuncture is only one part of your treatment.
During your physiotherapy initial assessment your physio may suggest trying acupuncture as part of your treatment plan; this may include manual therapy techniques for joints and soft tissue, electrotherapy like ultrasound, home exercise plan etc.
Pain in pregnancy
Pain in pregnancy may be difficult to treat with a more hands approach but at this clinic we are able to treat a pregnant women with acupuncture to help relieve pain. We would also combine this with advise, mobilisation of the pelvis and spine and exercises. Many patients with pelvic girdle pain(PGP) / symphasis pubis disorder (SPD) are referred here and Billie Hall has a special interest in women's health. Sacro-iliac belts can be purchased at the clinic and we can loan out crutches if necessary.
We have a PREGNANCY PILLOW for you to lie on during treatment, if necessare. This allows you to lie face down with no pressure on the bump.