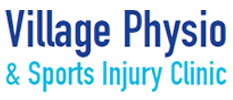 Physiotherapy
Physiotherapy keeps you moving

A better you, Today.
At the Village Physio clinic we are proud to be one of the UKs leading physiotherapy clinics, providing exemplary hands on care for all. We take a progressive and proactive approach to physiotherapy. Our policy is to make patient care a priority.
We pride ourselves on providing accurate diagnosis and effective rehabilitation whatever the cause and whatever your chosen work, lifestyle and sporting level.
We treat a very wide range of conditions from sports injuries, work related aches and pains, pregnancy pain, pre and post surgery rehab, degenerative and auto immune conditions, temperomandibular (TMJ dysfunction) pain. The list of conditions is endless. Whatever the problem, we will help you recover, manage your symptoms and prevent further flare ups. New or old pain or injury, physiotherapy can help reduce your symptoms and get you back to fitness.
Physiotherapy Assessment
During the initial assessment which lasts 1 hour, we will give you a definitive diagnosis as much as possible and get stuck into treatment straight away using a range of treatment modalities such as joint and soft tissue mobilisation and manipulation, acupuncture, massage, electrotherapy such as ultrasound.
You will be provided with a bespoke exercise and rehabilitation programme to facilitate full recovery and fitness as well as help prevent reoccurrence of the problem.
The clinic has strong links with all the GPs and specialist consultants in the area and has worked alongside them for the past 20 years. If you need further investigation like a scan or xray we can help you arrange this.
We also have a specialist injection physiotherapist that can arrange injection and aspiration of most peripheral joints. If you are unable to get into the clinic, a home physiotherapy service can be arranged wherever possible.
The clinic is recognized by all private medical health insurance companies. All our physiotherapists are members of the chartered society of physiotherapy www.csp.org.uk , and registered with the health professions council www.hpc-uk.org. Most of the physiotherapists are qualified and experienced in acupuncture and are members www.aacp.uk.com. The clinic is council registered. Some physiotherapists working with musicians are also registered with www.bapam.uk
With work related issues we have resident ergonomists who can advise and improve your wellness at work.
Make an Appointment
To make an appointment, just ring 0161 448 7844 or contact the clinic directly through this website. We can usually see you within 24 hours and will do our utmost to get you seen as soon as possible.
Assessment duration
Our assessments last 1 hour and cost £60. We like a full hour with you so we can give you as accurate a differential diagnosis as possible; we do this by a range of assessment techniques and importantly, listening to your story. Having 1 hour with you means we can start treatment during this session and get you on the road to recovery quickly with home exercises and advice on what you can and can't do.
Follow on treatments last 30 minutes and cost £48.
Not suitable?
If we feel that physiotherapy is not for you, we will be able to advise on the best path for you; we have strong and deep rooted links with G.P.s and consultants as well as ergonomic consultants for work related problems.