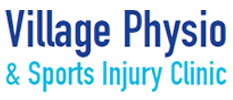 Podiatry
Podiatry Clinic Manchester

We know how your body works
Do you need to see a podiatrist? Many conditions such as back and neck pain can be a result of having poor foot biomechanics such as flat feet. You can book directly to see our podiatrist or if not sure, a full assessment with one of the physiotherapists will give you a clearer idea of what is required.
Biomechanical Assessment
A full bio-mechanical assessment, gait analysis and muscle imbalance assessment. A bespoke cast will be made of your feet and a highly durable orthotic produced. A fitting of the orthotic takes place a week or two later with a review of how things are going a few weeks after that and any consequent visits to iron out any problems are all part of the price which is £315. If you don't need orthotics we do have a price for just the assessment and gait analysis. £75
Having 1 hour with you means we can start treatment during this session and get you on the road to recovery quickly with home exercises and advice on what you can and can't do.
BUPA Registered Podiatrist
Our specialist Podiatrist is Tony Lowne who is BUPA and other health insurance registered.
You can make an appointment directly for podiatry – Tony runs Saturday morning clinics but can accommodate you other times if this is not convenient.