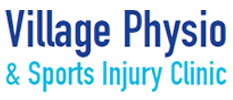 Ergonomics Consultant
Workplace Ergonomics Assessments

Does Your Work Space Give You A Pain In The Neck?
Billie Hall is our resident ergonomist. Billie works within Media City as well as many prestigious companies making recommendations to make work life easier for people in pain. Billie has been working in this field for over 15 years and so has a wealth of knowledge about how to make life easier at work as well as sourcing the best value for money equipment if this is required.
Ergonomics Assessment
Coming out to do an assessment usually lasts about 1 hour and a report is sent within a couple of days, along with clear instructions on what to buy, where from and how much.
Prices for the service vary depending on what is required but Billie is always happy to discuss this. Ergonomics is concerned with the 'fit' between the user, equipment and their environments. It takes account of the user's capabilities and limitations in seeking to ensure that tasks, functions, information and the environment suit each user. Our assessments are tailored to the individual circumstances and based on principles used over many years of workplace experience.
Video workstation assessments prices on request to Billie Hall
Workstation set up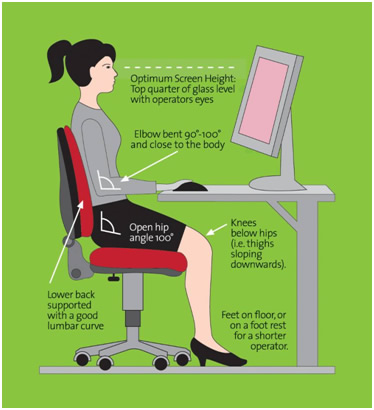 DOWNLOAD OUR GUIDE TO SETTING UP YOUR WORKSTATION HERE: Download