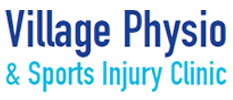 Massage Therapy 
Sports Massage | Pregnancy Massage | Deep Tissue Massage

Massage Therapists
Massage therapy is an integral part of our treatment and prevention programme at Didsbury Physio, and works either in conjunction with our physiotherapy services or as a stand alone treatment option. We offer 1 hour sessions or 30min sessions. The benefits of massage include:
Improving mobility and releasing back pain
Aiding recovery from injury
Helping you prepare for a sporting challenge or goal you have set yourself
Relieving muscle tension and improving circulation
Reducing stress and improving insomnia
Relieving headaches, shoulder and neck tension
Improving lymphatic drainage with specialized lymphatic drainage techniques
Relaxation and reducing anxiety
Assisting in sinus congestion relief
Post operative treatment to help reduce swelling
Pregnancy massage - we have a special pregnancy pillow which allows you to lie on your front. We need an hour for all pregnancy massages.
Massage Services
Our massage team are very experienced and have worked with a wide range of individuals from elite athletes representing our country to individuals with posture related aches and pains, people with blocked sinus and auto-immune conditions
By taking the time to get to know you and understand your needs as an individual, we can create a plan that is unique to you and will provide maximum long term benefit.
Massage Therapy Cost
Soft tissue massage is £35 for 30 mins and £55 for 60 mins. If you would like to book an appointment with us, you can call 0161 448 7844
Pregnancy Massage Therapy
Camila Cid is qualified in pregnancy massage and we have a fantastic pregnancy pillow at the clinic that allows you to lie on your front without any pressure on the bump.
We can see you in your second trimester but if in your first or last trimester and you are not a regular client, you will just need to run it by your G.P. or midwife – we don't need a referral.