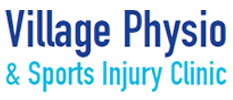 Jo Fleming
Physiotherapist MCSP HCPC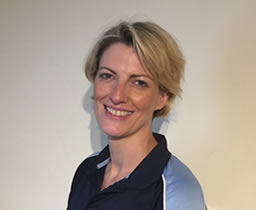 HCPC Registration number: PH64875
Jo graduated with a BSc(hons) Physiotherapy degree in 2003 from the University of the West of England,Bristol. She progressed her career in Manchester and Stockport NHS hospitals before moving to the private sector in 2007. With extensive experience and training she specialises in sports injury and orthopaedic conditions. Jo is able to diagnose, advise and rehabilitate virtually any problem she finds and can confidently refer onto to Consultants when required.
Jo regularly updates her knowledge and skills to maintain evidence based practise. She maintains her registrations with The Chartered Society of Physiotherapy (CSP), Health Professions Council (HPC), Acupuncture Association of Chartered Physiotherapists (AACP), The Australian Physiotherapy & Pilates Institute (APPI)
To make an appointment with Jo, just ring 0161 448 7844 or use the contact form below.
Sports Injury Physio
Jo provides a thorough assessment and enjoys educating her patients about their problem whilst using a range of approaches for rehab including:
Pilates including Pilates in pregnancy
Acupuncture including dry needling
Trigger point release
Spinal and peripheral joint mobilisation
Deep tissue and myofascial release
Postural retraining
Exercise therapy
Electrotherapy including ultrasound
Taping including K-tape and strapping
Muscle rebalance and strengthening using Pilates clinically
Jo has extensive training in acupuncture and uses traditional and western dry needling to compliment traditional manual physiotherapy techniques. Dry needling can be useful for those who are picking up training issues such as trigger points in the muscles – this is common in runners and triathletes.
Jo has also trained to instruct Pilates to an advanced level including pregnancy. She leads regular Pilates classes and is excellent at providing specific rehab programmes tailoring to an individual's problem. Pilates has been used for years by dancers to keep strong. She enjoys resolving pelvic and lower back pain using core conditioning to ensure the problem does not recur in future. This can help those who have been suffering with long term back issues.
Orthopaedics
Jo is interested in postural and repetitive strain related problems which may present over time. She has an interest in normal movement and biomechanics and by finding out a person's movement faults and imbalances aims to correct the causes of the problem as well helping with symptom relief.
She regularly sees all levels of musicians and has an interest in treating neck, upper limb and hand problems. As a Celllist and wind player herself she understands the physical demands of playing an instrument.