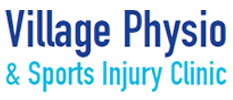 Matias Yoma
Physiotherapist MCSP HCPC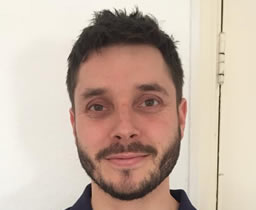 HCPC Registration number: PH114705
Matias qualified as a physiotherapist in 2011 and is fully chartered. Matias works both clinically and academically; He completed his MSc in Advanced Physiotherapy studying biomechanical factors affecting knee pain in 2017 . He is now a PhD student at Salford University researching shoulder conditions.
HCPC: Health and Care Professions Council MCSP: Member of the Chartered Society of Physiotherapy
Matias provides 3 clinics per week:
Tuesday 5pm - 8pm
Thursday 5pm - 8pm
Saturday 8am - 1pm
To make an appointment with Matias, just ring 0161 448 7844 or use the contact form below.
Chartered Physio
Matias has worked within a clinic setting with a huge range of injuries and conditions. He has also worked internationally with football clubs. Considering his PhD and MSc topics, Matias does have a special interest in knees and shoulders but has a wealth of experience for conditions such as:
Runners and jumpers knee and other over use injuries.
Knee injuries and rehabilitation.
ACL(anterior cruciate ligament) reconstruction.
Foot and ankle injuries and pain.
Heel Pain.
Hip pain, hip impingement, tight hip capsule.
Shoulder injuries including throwers shoulder, frozen shoulder, shoulder impingeement, capsulitis, tendinopathy, ligament damage.
Total hip replacements
Muscle imbalance, weakness and wasting.
Gluteal tendinopathy, poor control.
Neck pain and back pain including disc problems.
Groin strains.
OA hip.
Pelvic pain.
Sacroiliac pain.
Physiotherapy
Matias continues to carry out post graduate education along with his PhD : All physiotherapists have a hands on approach to treatment using modalities such as:
Joint mobilisation and manipulation.
Acupuncture.
Myofascial release.
Exercise therapy.
Trigger point treatments.
Neural stretches.
Muscle rebalance.
K-taping.