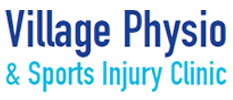 Joint Injections
Joint and Soft Tissue Injections

Musculoskeletal Joint Injections
Jo Gardiner is a Chartered Physiotherapist, fully qualified in Muscoloskeletal injections and routinely injects joints for consultants. She runs various NHS injecting clinics and also works as an Extended Scope Practitioner in the NHS dealing with all things to do with the muscular and skeletal system.
How this works?
Available for existing patients and anyone else.
NO NEED FOR G.P. APPOINTMENT.
Appointments last 30minutes during which time Jo will inject the area and aspirate(drain) if necessary as well as give you advice on what to expect, how much to rest and so on. Jo is qualified to provide you with a prescription for the necessary drugs which you will need to get from a pharmacist but will not need to visit your GP
To make an appointment contact Jo directly on 07748 137942 or injectionclinics@gmail.com
Corticosteroid Injections
There are many conditions that can be helped by corticosteroid injections (CSI) a few of the more common ones are listed below but if you have any queries don't hesitate to contact the clinic or Jo herself.
Jo can also administer Hyaluronic acid injections usually using Ostenil Plus. Hyaluronic acid is a product that is naturally found in your body's joints and synovial fluid but as we grow older or injure our joints it becomes harder for the body to replenish it. So these injections can be our own 'WD40'!
Areas injected
Shoulder joint
Subacromial space
Rotator Cuff tendons
Tennis and Golfer's elbow
Biceps tendon
De Quervains (thumb tendons)
Thumb joints
Trigger fingers/thumbs