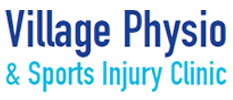 Billie Hall
Physiotherapist MCSP HCPC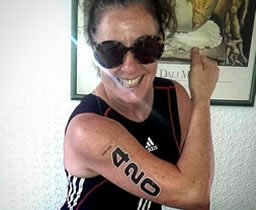 HCPC Registration number: PH39423
Billie graduated as a Chartered Physiotherapist in 1987 and has post graduate qualifications in acupuncture. After working in the NHS for many years and working in America and Australia Billie returned to Manchester and founded The Village Physiotherapy and Sports injury clinic.
Through extensive postgraduate training she has gained standards of excellence in treatment of sporting injuries, spinal pain and chronic pain. Her experience also help her understand and treat many professional musicians resident and touring in Manchester. Her versatility and experience has also allowed her to treat a wide range of sporting professionals, actors and other performers.
To make an appointment with Billie, just ring 0161 448 7844 or use the contact form below.
Sports Injury Physio
Conditions treated include:
Muscle imbalance and poor activation
Any sports injury
Back and neck pain
Ankle and knee injuries
Back pain in pregnancy ( pelvic girdle pain/ SPD(symphysis pubis dysfunction)
pelvic girdle pain / pubic symphysis disorder
Postural problems
Back and neck pain
Sacro-iliac dysfunction and pain
Trapped nerves and nerve root compression
Pelvic girdle pain / pubic symphysis disorder
Billie prides herself on her hands on approach to treatment and uses a variety of techniques including:
Acupuncture
Spinal mobilisations
Deep tissue and myofascial release
Ultrasound
K-taping
Exercise rehabilitation
Postural correction and ergonomic advise
Orthopaedics
As part of her post graduate education, Billie studied ergonomics and regularly advises national and local companies on display screen assessments and how to set up a healthy work station. Billie does see people in this clinic to discuss how best to sit or stand at work with an aim to minimise pain and injury.
Billie continues to be a keen athlete and now focuses much of her time on riding her road bike up and down hill. She understands the importance of a good bike position and fit when such a long time can be spent in the saddle. There are sport specific injuries for all sports and when cycling for hours these can become debilitating. Billie often gets cyclists to bring their bike into the clinic to check there position.
Billie also runs and as a woman in her 50's, she is aware of the importance of continuing with exercise as we get older and how frustrating it can be to injury yourself. Our aim at the clinic is to get you back to doing what you want to do.
Billie is now working to manage and develop the rapidly expanding Centre whilst maintaining the highest professional standards. She hand- picks only the best clinicians to work with her.