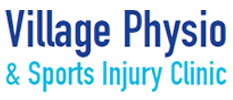 Andrew Hewitt
Physiotherapist MSc BSc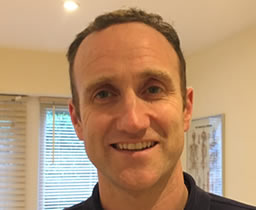 HCPC Registration number: PH95113
Andrew graduated with a BSc Physiotherapy in 2010 and an MSc in Advanced Physiotherapy in 2011.
Andrew offers 3 clinics per week:
Wednesday 8am - 5pm
Friday 8am - 5pm
To make an appointment with Andrew, just ring 0161 448 7844 or use the contact form below.
Sports Injuries
Since graduating, Andrew has worked in both the NHS and private sector, specializing in musculo-skeletal conditions and sports injuries, both acute and chronic and has expert knowledge of treating patients with complex pathologies, using a whole body approach to assessment and treatment.
Andrew is a keen sports player and understands the frustrations of injuries sustained in all activities, particularly his own sports which include:
Kayaking
Golf
Darts
Swimming
Running
Andrew has a very hands on approach to treatment to resolve your injuries or pain, he has a strong base in exercise therapy, helping ensure you understand your body better and know how to prevent further injury or overuse issues. Andrew has spent a lot of time working with patients rehabilitating after knee surgery including anterior cructiate reconstruction.
Over the years, Andrew has developed a strong working relationship with specialist consultants and is involved in pre and post operative care as well as injuries.
Postural Strain
Andrew has an interest in postural and repetitive strain related problems which may present over time due to altered biomechanics, training practice or just overuse and muscle imbalance. He has an interest in normal movement and biomechanics and by finding out a person's movement faults and imbalances aims to correct the causes of the problem as well helping with symptom relief.
Andrew regularly updates his knowledge and skills to maintain evidence based practise. He maintains his registrations with The Chartered Society of Physiotherapy (CSP), Health Professions Council (HPC),