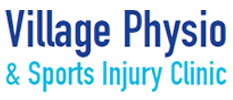 Nicola Suckley
Physiotherapist MCSP HCPC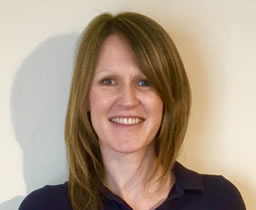 HCPC Registration number: PH80670
Nic is qualified to Masters Level (MSc) Physiotherapy and has a BSc (Hons) degree in Sports Science with Exercise and Coaching. She is registered with Health and Care Professions Council (HCPC) and is a member of the Chartered Society of Physiotherapy which requires her to regularly update her knowledge and skills to maintain evidence based practice.
Nic has worked as a musculoskeletal physiotherapist in the private sector for over 10 years, working with a wide variety of injuries and disabilities. Nic is able to assess and treat any injury, particularly sports injuries and chronic conditions. Over the years the clinic and Nic have developed good relations with local consultants and she is able to appropriately recommend and refer when required.
Sport Science
With a background in Sport Science, Nic has a comprehensive knowledge of sports injury and rehabilitation. She uses a wide variety of techniques and specialises in exercise rehabilitation to get you back to peak fitness. Nic works closely with many local sports clubs such as Didsbury Northern Hockey Club (DNHC) and TOC H rugby club which this clinic sponsors.
Furthermore, Nic is a qualified Pilate's technician and uses these techniques as part of her toolkit to treat patients, particularly with postural problems and poor training techniques which have caused pain and injury.
Nic has extensive knowledge of acupuncture and uses traditional and western dry needling to compliment manual physiotherapy techniques and exercise rehabilitation.
Acupuncture can be used to treat many conditions including trigger point pain to spinal injuries.
Occupational health
Nic also has extensive experience of working in occupational health, providing consultancy services to local, national and international businesses. She has developed a wealth of knowledge regarding ergonomics and wellness within the workplace, regularly dealing with complex issues regarding employee wellbeing. Consequently, she is well placed to carry out work related assessment at the clinic as well as DSE and ergonomic assessments at your workplace.
Nic is an active committee member of ACPOHE (Association of Chartered Physiotherapists in Occupational Health and Ergonomics) and has achieved ACPOHE registered accreditation.
Outside of work, Nic keeps fit at the gym and completive sport locally. Nic is a keen and high level hockey player at DNHC, associate member of Didsbury and Chorlton runners and regularly plays tennis at the Albert club in Didsbury.