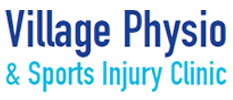 Sarah Fox
Physiotherapist MCSP HCPC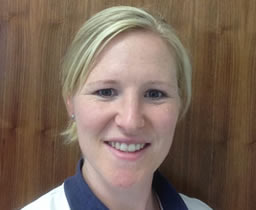 HCPC Registration number: PH78989
Sarah completed her BSc (Hons) Physiotherapy at Sheffield Hallam University in 2006. Since qualifying she's progressed through the NHS working in Bury and Oldham before building a client base within the private sector.
Sarah is a keen hockey player and has worked closely with several hockey teams and athletes to address a variety of different conditions and their rehabilitation back to full fitness. Outside of the hockey season Sarah keeps herself fit with running and cycling and is undertaken several triathlons and understands the frustration of injury.
Pilates Instructor
Sarah is a qualified Pilates instructor and uses core stability techniques to prevent injury reoccurrence and enhance performance.
Whilst core stability is very important in the prevention of injury, it is also widely used to treat chronic lower back and pelvic complaints.
Sarah incorporates a McKenzie based approach in the assessment and treatment of spinal conditions as well as incorporating various manual techniques.
Sarah is trained in acupuncture and uses its application on a variety of different conditions in combination with other treatment techniques.
Acupuncture can be an effective treatment for both acute and chronic conditions and can help to relieve muscle spasm and active trigger points.
Physiotherapy Training
Sarah ensures that all of her treatment methods are kept up-to-date and in line with current practice and regularly looks forevidence to ensure that the best possible treatment is provided to whichever condition she treats.
Sarah offers 2 clinics
Monday 5pm - 8pm
Thursday 5pm - 8pm
To make an appointment with Sarah, just ring 0161 448 7844 or use the contact form below.